10 Favorite Gardening Books
This list no doubt will change as new books come out, but as for now, if I had to pick 10 gardening books, these would be at the top:
1.) "Penn State Extension Master Gardener Manual" by dozens of Penn State plant experts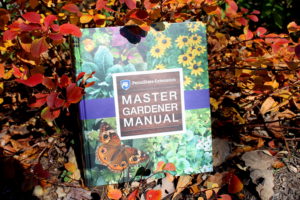 (Penn State University Ag Communications and Marketing, $75 hardcover, 2016). Here's your big chance to become a super gardener by reading just one book – albeit a 6-pounder with 753 pages. This impressive book covers just about everything worth knowing in the yard, including lawn care, composting, dealing with weeds, making your own baby plants, mixing and matching plants, picking the best tools, growing veggies, pruning and on and on and on. The best part is that the information comes straight from dozens of Penn State professors, Extension educators and Master Gardeners – highly accurate stuff and also geared to our very own climate and soil. Available directly from Penn State Extension by calling toll free 877-345-0691.
2.) "All New Square Foot Gardening II" by Mel Bartholomew (Cool Springs Press, 2013). A sentimental favorite since it's the first gardening book I ever read cover to cover. Mel's system still makes great sense for backyard veggie growing. This is a 2013 second edition, updated from the 1981 Rodale original. Also worthy are companion books the "Square Foot Gardening Answer Book" (2012) and "Square Foot Gardening with Kids" (2014), both by Cool Springs Press).
3.) "Dirr's Encyclopedia of Trees and Shrubs" by Michael A. Dirr (Timber Press, $79.95 hardcover, 2011). For obsessed plant geeks, this 8-pound tome gives renowned Prof. Michael Dirr's rundown on just about every woody plant you'd ever want to grow (and lots you wouldn't.) It's got color photos, too.
4.) "Slow Gardening" by Felder Rushing (Chelsea Green, $29.95 paperback, 2011). A reality-check look at how we're gardening, along with ways to savor our soiled experience instead of letting it add to our pressure-cooker lives. If gardening isn't a joyful experience for you, read this before you dig another hole.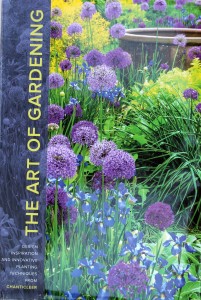 5.) "The Art of Gardening" by the Chanticleer Gardeners and R. William Thomas (Timber Press, $34.95 hardcover, 2015). The brilliant part about this book is that it takes you into the minds of the talented, free-wheeling gardener/artists at Chanticleer and turns you into "apprentices." That translates into insights into how to pair plants, use colors, gain four-season interest and generally make plants thrive — all helpful in our own gardens.
6.) "The Well-Tended Perennial Garden" by Tracy DiSabato-Aust (Timber Press, 1998 and updated in 2017). Maintenance too often gets overlooked. This very practical book gets down and dirty with the details on how to take care of most any perennial flower you'd ever plant. It's the book on your shelf most likely to get dirty from frequent use. Similar and just as good is Nancy J. Ondra's "The Perennial Care Manual" (Storey Publishing, 2009).
7.) "The Truth About Garden Remedies" by Jeff Gillman (Timber Press, 2008). Consumer Reports visits Jerry Baker and the neighborhood garden guru in this even-handed, science-based look at all of those homemade concoctions. The author is a horticulture professor who tells which work and which don't based on research.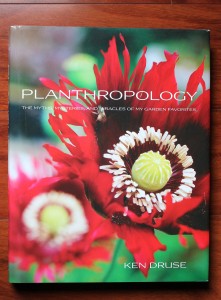 8.) "Planthropology" by Ken Druse (Crown Publishing, 2008). One of the most beautifully photographed garden books you'll ever see. But what I really like is the writing style. This is a man passionate about plants and gardening, and that comes across vibrantly in the story-telling manner. You'll learn plenty along the way without realizing it. Very de-stressing and gets to the soul of gardening.
9.) "What's Wrong With My Plant?" by David Deardorff and Kathryn Wadsworth (Timber Press, 2009). Things often go haywire with plants, but how's an ordinary person supposed to figure out what's wrong and what to do about it (if anything?) This book offers flow charts to zero in on problems with plants, then offers low-impact ways to treat everything from bugs to fungi to mechanical injuries. Very helpful pictures and sketches.
10.) "Wicked Plants: The Weed That Killed Lincoln's Mother and Other Botanical Atrocities" by Amy Stewart (Algonquin Books, 2009). This one's just plain fun and fascinating. It's about the dark side of plants and how they're not always the docile, pretty little things we assume them to be.